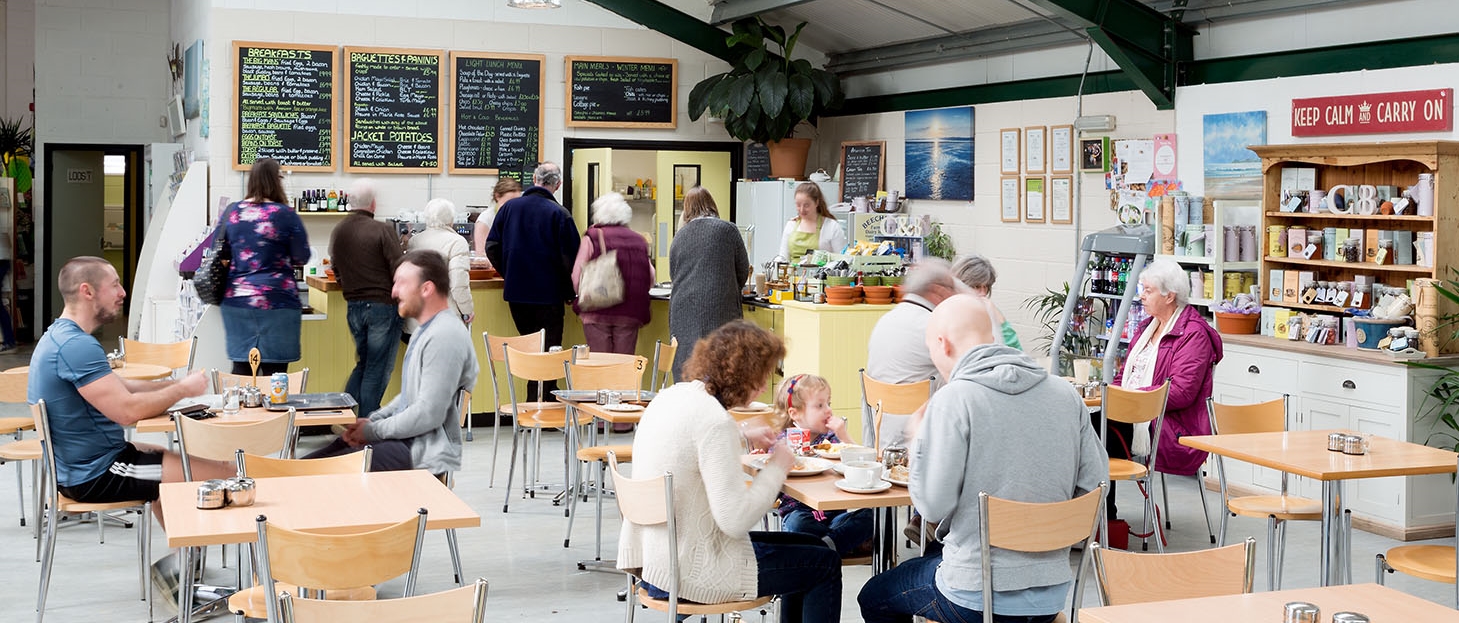 At the fully licenced Root One Café, all our food is freshly prepared and locally-sourced. You can enjoy hot and cold drinks, sweet and savoury snacks, sandwiches and hot meals. Top-of-the-bill are our popular all-day breakfasts, scrumptious home-made cakes, and freshly-ground Italian coffee. Inside, the café can seat 60, so there's plenty of space for lunch and tea parties. And whenever there's a break in the weather you can eat on our terrace.
Pet Friendly
At Root One we allow dogs on leads in the garden centre and on the Café terrace. Please note that due to hygiene reasons we cannot allow dogs inside the Café.
Menu's  
We cater for all at Root One and have a menu designed with Gluten Free and Vegetarian options. We have a great menu for the little eaters too.
Special Events
From time to time we are asked if we can host private functions in the café. In the past these have included birthday parties, Christmas lunches and wakes. Please contact us and we will be happy to discuss options that might be available.
For all café bookings or enquires please email cafe@root-one.co.uk
On a journey down south we needed to find somewhere to have a decent breakfast. So we checked TripAdvisor and found this place. What a good find. Fantastic breakfast excellent service. Highly recommend.
Alan
Two ladies went 'to lunch' at Root One Garden Centre Cafe – it was fantastic, the Bacon and Brie panini was the best ever and my friend assures me her Tuna Mayo was truly delicious – thank you – we will be back.
Adrienne